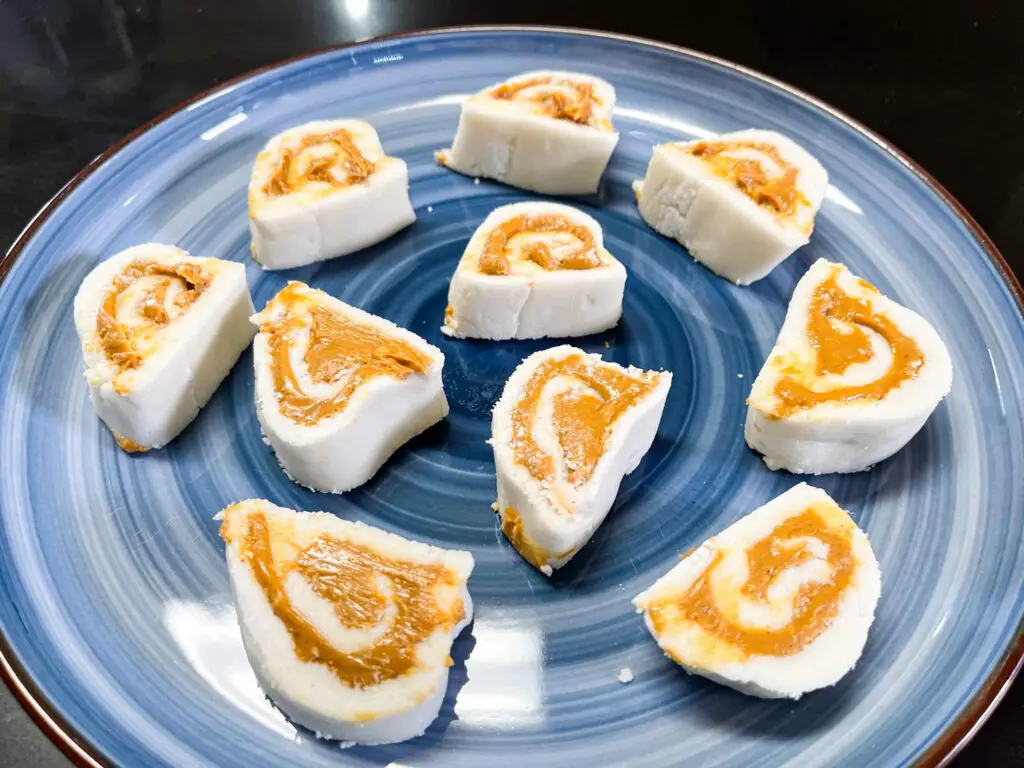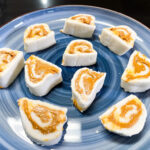 Print
Old Fashioned Potato Candy
Equipment
potato peeler

medium pot

sharp knife

cutting board

parchment paper

Rolling Pin

electric hand mixer or stand mixer

q

wooden spoon, spatulas

bread knife
Ingredients
1

medium

russet potato

2

TBS

butter, softened

pinch

salt (less than 1/8 tsp)

1

tsp

vanilla extract

2

lbs

powdered sugar + extra for rolling out candy

16

oz

creamy peanut butter
Instructions
Peel & cut potatoes into 1 inch pieces. Place into a medium pot. Fill with cold water to 1 inch above potatoes. Cook on high heat until it boils. Turn down heat to low and let simmer 8-10 minutes until potatoes are fork tender. Drain potatoes and place back into pot. Stir potatoes to dry them out.

Place cooked potatoes into bowl of a stand mixer. Cream potato. Add butter, vanilla, and salt. Cream together until lump free.

NOTE: you can use an electric hand mixer or do steps by hand.

Mix in powdered sugar 2 cups at a time on low speed to start with using a wire whisk. Once all powdered sugar has been incorporated it should feel like play dough.

Remove 1/2 of the potato dough to a piece of parchment paper that has been lightly coated with extra powdered sugar. Lightly coat the top of dough with additional powdered sugar.

Place another piece of parchment on top of potato dough and start smashing it down until you get a rectangular shape about 1/4' thick. Remove top piece of parchment from dough. Use your hands if needed to get the shape.

Place 8 oz of peanut butter all over the top of potato dough and spread evenly, leaving 1" inch edging free from peanut butter.

Pull up parchment nearest you and roll candy over the peanut butter and pull back the parchment paper. Keep rolling the dough tightly until you have a spiral shape in the log form. Wrap log in parchment and place in freezer for 10-15 minutes until very cold.

NOTE: start the 2nd batch of dough from mixing bowl.

Using a sharp or bread knife cut log into 3/4" thick pieces of potato candy.

Slice enough for serving, then store uncut potato candy in refrigerator wrapped in the parchment until ready to serve.