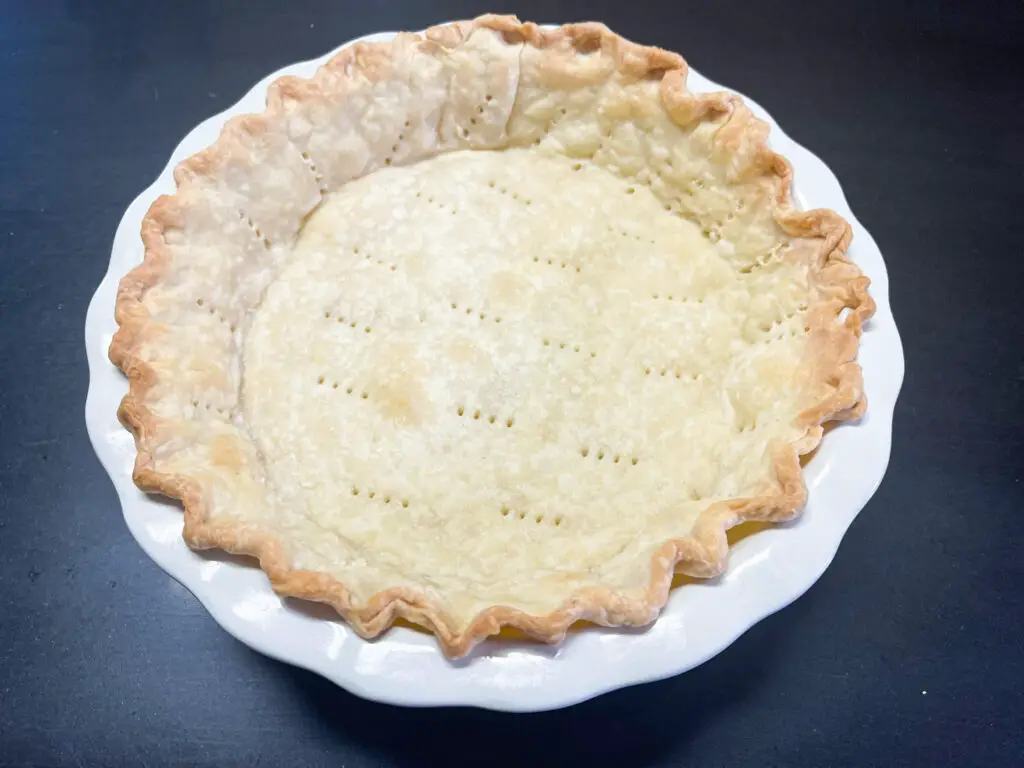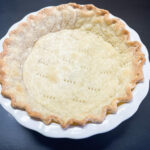 Print
Blind Bake a Pie Crust
Prefect your pie fillings.
Equipment
9 inch pie plate

1/2 sheet pan

fork

parchment paper or foil

uncooked rice, uncooked beans, or pie weights (see my store tab to purchase pie weights)
Ingredients
1

prepared, shaped & chilled pie dough (2 hours set in refrigerator)
Instructions
Preheat oven to 375 degrees.

Fit pie dough into 9 inch pie plate.

NOTE: See how to make homemade pie crust by searching in my blog or you can use store bought pie crust in the refrigerator section.

Lay a piece of parchment on top of pie dough and push to cover bottom and sides. Make sure to leave parchment hanging over the edge. This will help in getting it out later.

Pour uncooked rice or uncooked beans on top of parchment to fill pie crust 1/2 way up pie plate. Push towards the sides of crust.

NOTE: you can also use pie weights. See my store tab in this blog to purchase pie weights if you desire.

Place pie plate onto a sheet pan. Bake in preheated oven for 15 minutes. Remove from oven. Pick up parchment & the rice, beans, or weights, from all 4 corners carefully and place into a heat resistant bowl.

Take a fork and pierce the bottom of par-cooked crust a lot. This will help prevent crust from bubbling up. Then take fork and pierce the sides of crust to prevent crust from pulling down from edges.

NOTE: Make sure the tines of your fork are up & down while piercing the sides of crust.

Place crust on sheet pan back in oven for 10-15 minutes until crust is golden brown and baked through. Allow to cool.