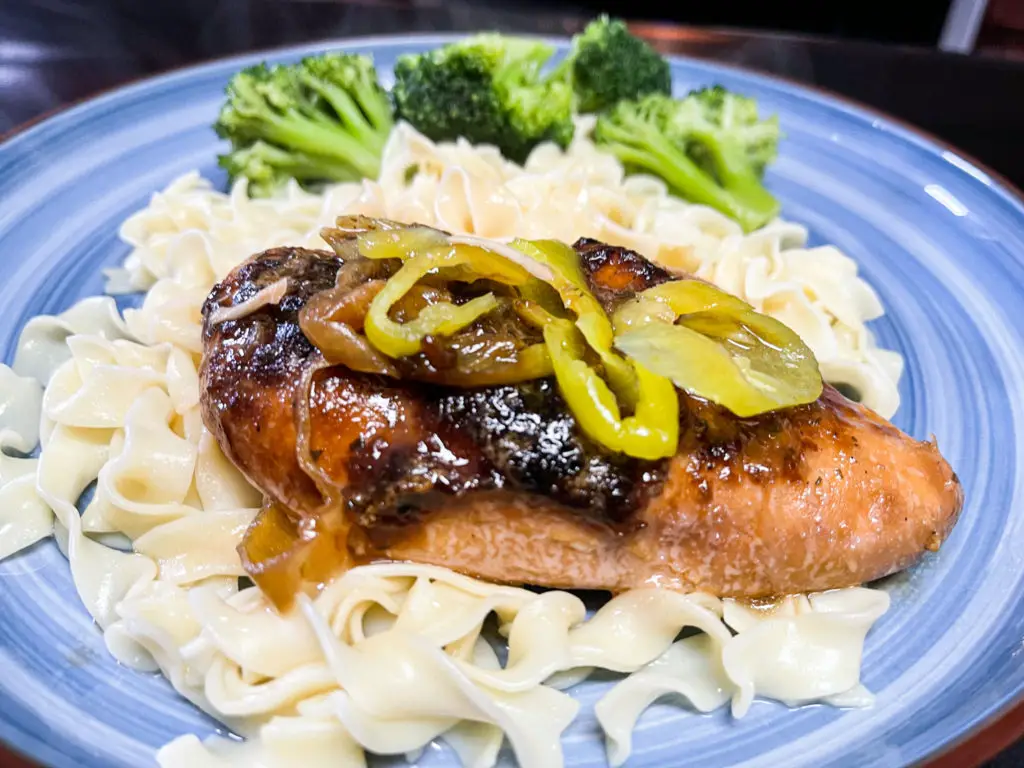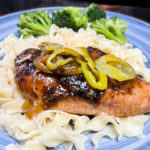 Print
Slow Cooker Mississippi Chicken
Ingredients
2

lbs

boneless, skinless chicken breasts

1

cup

chicken broth

1

oz pkt

au jus gravy dry mix

1

oz pkt

ranch seasoning dry mix

1

jar

sliced pepperoncinis & juice

1

stick

butter, sliced
Instructions
Spray 6 quart crockpot with non-stick cooking spray. Place chicken breasts into crockpot in single layer. Pour chicken broth over chicken breasts.

Sprinkle au jus gravy mix and ranch seasoning mix over top of chicken evenly. Pour juice from pepperoncini jar over mixes. Top with sliced pepperoncinis.

NOTE: the heat level of this dish will determine how many pepperoncinis and juice you put in crockpot. More adds heat. Less keeps dish mild.

Top with sliced butter all over chicken.

Place lid on crockpot and cook on high for 3-4 hours or 6-7 hours on low until chicken is cooked through and fork tender.

Serve over mashed potatoes, rice, or egg noodles and add your favorite vegetable.