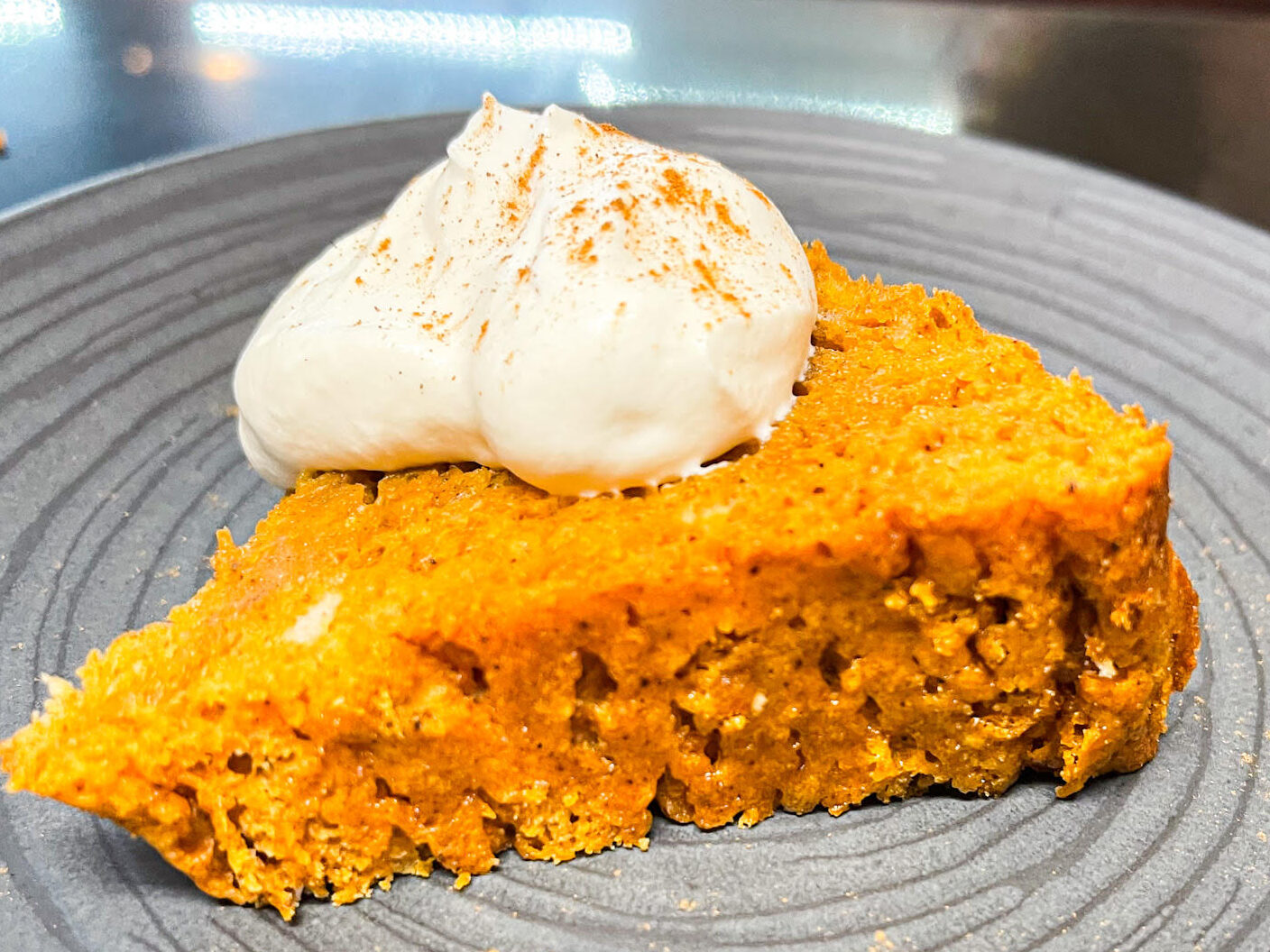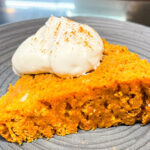 Print
Pumpkin Angel Food Cake
Equipment
2 large mixing bowls

measuring spoons

spatulas

12 cup Bundt cake pan
Ingredients
1

(15oz)

canned 100% pure pumpkin puree

1

tsp

vanilla extract

1/2

tsp

ground cinnamon

1/2

tsp

ground nutmeg

1/4

tsp

ground cloves

1/8

tsp

ground ginger

1

(16oz) box

Angel Food Cake Mix

1 1/3

cups

water
Instructions
Preheat oven to 350 degrees.

In a large mixing whisk together canned pumpkin, vanilla, cinnamon, nutmeg, cloves, and ginger. Set aside.

In another large mixing bowl mix together cake mix and water.

NOTE: some brands of angel food cake mix may require different amount of water. Check back of cake mix box for actual amount of water. The brand I had used 1 1/3 cups water.

Fold in 1/4 of the cake batter into the pumpkin mixture at a time. Keep folding in 1/4 cake batter at a time until all combined.

Pour batter into ungreased Bundt pan and shake to smooth out.

Place Bundt pan in preheated oven on the lowest rack in oven. Bake for 38-45 minutes. Cake should spring back when touched and be golden brown on top.

Allow to cool completely. Take a knife and go between the cake and the pan to loosen it up. Then using the knife go along the tube of pan and the cake to loosen up.

Place a cooling rack upside down onto cake pan and flip over the cake onto the rack. Cake should pop out.

Serve up with cool whip or homemade whipped topping. See my recipe for whipped topping by searching in the search bar.

Sprinkle ground cinnamon on top of whipped topping on cake. Enjoy.