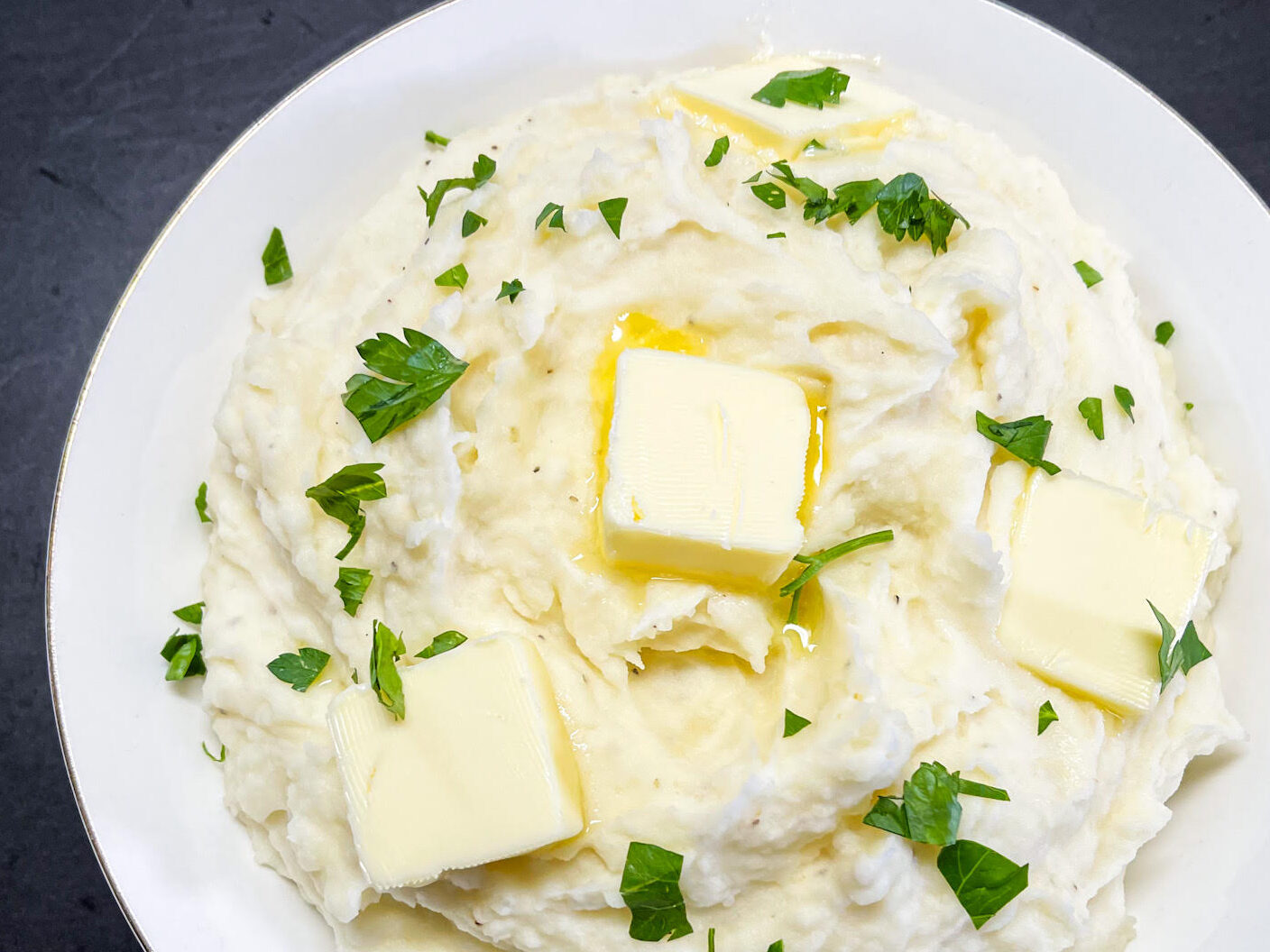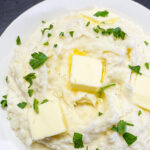 Print
Creamy Mashed Potatoes
Equipment
cutting board

sharp knife

large bowl

Large Pot or Dutch Oven

potato masher

measuring spoons
Ingredients
4

lbs

russet potatoes, peeled and cut into 1 inch pieces

2

tsp

salt

cold water to fill large pot

1

stick

butter (8 TBS)

8

oz

heavy whipping cream, half and half, or milk (room temperature

1/2

tsp

salt

1/4

tsp

black pepper

fresh chopped parsley, green onions, or chives

for garnish

extra pats of butter

for garnish
Instructions
Place cut potatoes in a large Dutch oven or large pot and cover with cold water about 1 -2 inches above potatoes. Stir in 2 tsp salt. Place on burner and turn to high heat. Bring to a boil. Turn down heat to a low setting. Let simmer for 8-10 minutes until you can stick a fork through potato and it falls apart and is tender.

NOTE: depending on size of potato will determine how long it takes to become tender.

Drain potatoes and place back into pot. Set on burner on the low heat and stir potatoes for 1 minute to dry the outsides of the potatoes. Turn off heat.

Add in 8 TBS of butter to potatoes. Mash the butter and potatoes together until no lumps. Slowly add in heavy whipping cream and keep stirring until creamy.

Season mashed potatoes with salt & black pepper. Taste and add additional seasoning if desired.

Place in a serving bowl and garnish with additional butter pats and fresh chopped parsley, green onions, or chives. Enjoy.